Perfect Fit Nipple Enlarger
Description for Perfect Fit Nipple Enlarger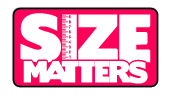 The Perfect Fit Nipple Enlarger is a sexy way to give yourself fuller, erect nipples by use of a double bulb pump. This enlarger has an added unique feature: four graduated O-rings to place over the nipples to keep them standing at attention for extended sessions! Simply place the desired size ring over the open end of the pump prior to pumping, fit the pump over the nipple, then pump away to your desired size. Slide the best suited ring over your now erect nipple, down to the base of the nipple. Now stand back and admire those perfectly perky tips! Two differently sized pumps are included for a custom fit to any nipple.
Measurements:
Pumps are 2.63 inches long, Large Pump opening has 0.53 inch inner diameter, Small Pump opening has 0.35 inch inner diameter, O-Rings range from 0.33 to 0.54 inches inner diameter
Material:
Rubber, Glass
Color:
Flesh
Note:
Includes a total of 8 rings and 2 pumps
Reviews
Discreet Worldwide Postage FREE On Orders Over $200
Shop with confidence at our online sex shop knowing your purchase will always be delivered in a discreet, safe manner. There will never be any mention of Climax Adult Shop, and you will never have to mention our store to receive your order. We post to any address in USA for only $9.99 and internationally for only $19.99. Spend over $200 in one transaction to receive FREE worldwide postage. Delivery is fast and efficient so you will have your purchase in your hot little hands in no time!
Hot Products You May Like
Recently Sold Items